Triphasics
---
Annotations:
Resize image:
---
---
Montage: unspecified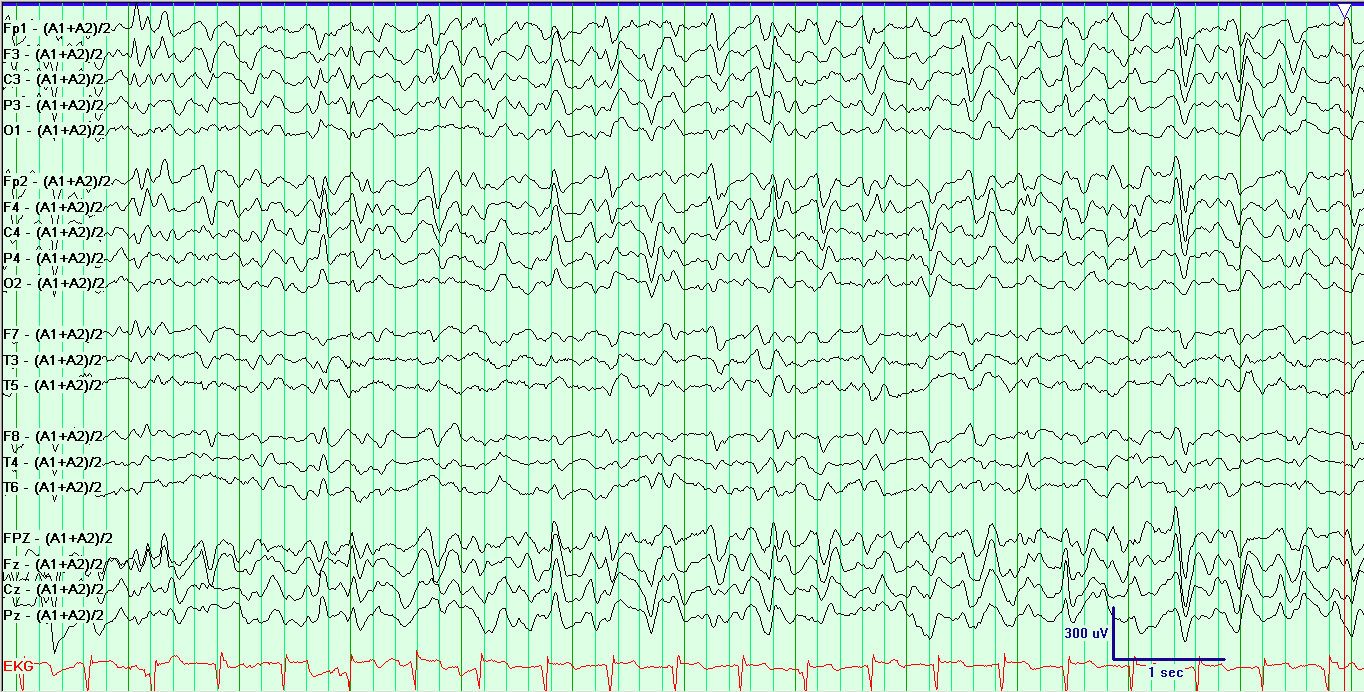 appearance
.
triphasics tend to be overall more surface positive, PLEDs more negative.
triphasics often have a time delay
triphasics tend to be bifrontally predominant
triphasics are more likely than PLEDs to react to patient stimulus.
triphasics get more rounded, less pointy with each of the three phases ...
clinical significance
encephalopathy, typically metabolic.